A lack of real-time feedback and coaching about hand hygiene was one of the major barriers to hand hygiene compliance, according to survey results presented by a hospital network at the Association for Professionals in Infection Control and Epidemiology (APIC) 2022 Annual Conference (Ward, 2022).
Among the 1,001 health care workers who completed the survey, 93% said they would be receptive to reminders to perform hand hygiene. However, less than half of the workers surveyed said they would "always" personally provide these reminders to team members.
Wearable technology that monitors hand hygiene compliance is a good way to provide teachable moments to healthcare team members when their co-workers are too busy or forgetful to do so.
Designed to capture hand hygiene compliance data and to provide real-time reminders to perform hand hygiene at critical patient care moments, the new Vitalacy Gen4 SmartSensor includes an accelerometer and gyroscope that identifies hand-washing movement and an animated screen that provides reminders and feedback about hand hygiene to staff.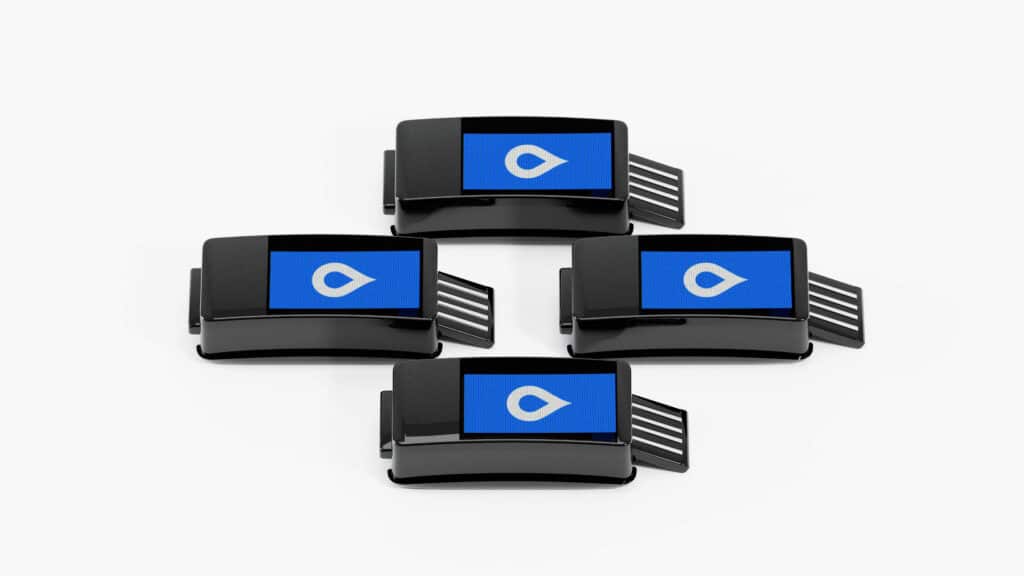 Vitalacy Gen4 SmartSensor
Measuring compliance at a high accuracy rate
This fourth-generation wearable is a powerful and durable sensor that measures compliance at a high accuracy rate. Many of the enhancements made to the Gen4 SmartSensor were the result of direct client and user feedback using the Gen3 SmartSensor in the healthcare environment.
The Gen4 SmartSensor is placed inside a band worn on the wrist or a clip holder worn on the upper torso. IoT-enabled devices across the facility monitor soap/sanitizer dispenser usage and the entry and exit of patient rooms in relation to recent hand washes. The device uses Bluetooth to monitor hand hygiene behavior such as compliance and wash duration and reminds staff to wash at the point of care if they forget and to wash longer if the wash is too short.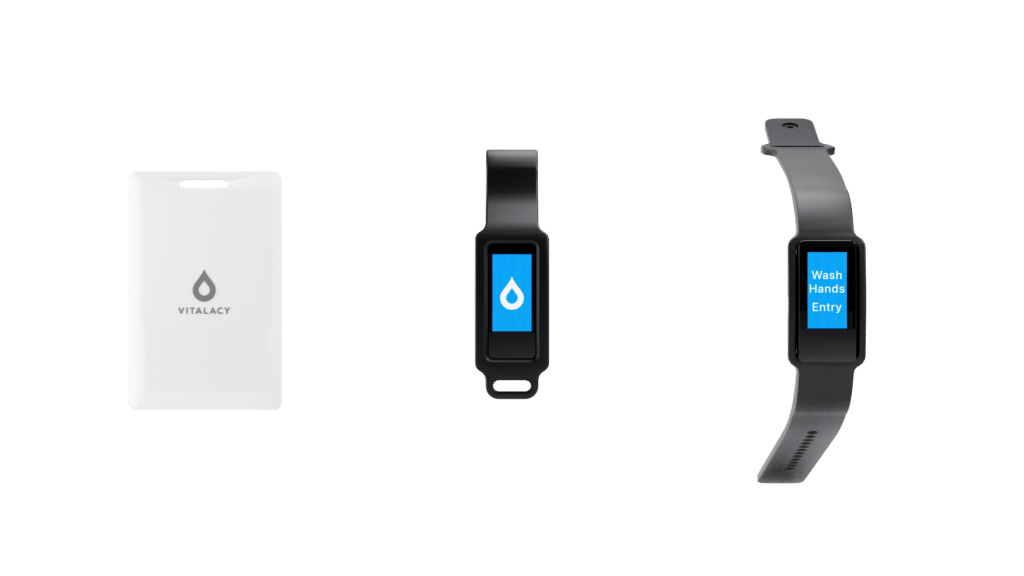 Vitalacy Automated Hand Hygiene Monitoring Solution
Vitalacy's SmartBand wearable incorporates the Gen4 technology to deliver real-time, private vibration hand wash reminders to the care provider's wrist at the point of care. The SmartBand is the only solution on the market that monitors and coaches on wash duration. Vitalacy's experience with St. Mary's Healthcare System for Children in Queens, New York, showed a correlation between longer hand wash duration and reduced healthcare-acquired infections (Vitalacy Case Study).
1 in 31 patients suffer from a healthcare-acquired infection (HAI) each day
On any given day, about 1 in 31 hospital patients has at least one HAI, according to the CDC. The World Health Organization states, "hand hygiene is one of the most effective actions you can take to reduce the spread of pathogens and prevent infections, including the COVID-19 virus." The Centers for Disease Control and Prevention (CDC) recommends washing hands for at least 20 seconds with soap and water or with hand sanitizer of at least 60% alcohol if soap is not available.
To meet Leapfrog Group standards, healthcare organizations must complete at least 100 observations of hand hygiene opportunities per month per unit, with the observations occurring across all days of the week and all shifts. Because of the difficulty, expense and inherent bias of doing these observations through direct human monitoring, organizations are increasingly turning to electronic hand hygiene monitoring solutions to meet Leapfrog's criteria.
The latest improvement to Vitalacy's Patient Safety Platform
The Gen4 SmartSensor is the latest improvement to the Vitalacy's Patient Safety Platform – a suite of products including hand hygiene compliance monitoring, workflow and nursing rounding monitoring, contact tracing, and a fall risk alert. The platform is capable of monitoring workflow in near real-time, allowing healthcare enterprises to monitor rounding, caregiver fatigue and contact tracing. These innovative measures help decrease infection risk and improve the patient experience.
"Vitalacy is constantly innovating, leading the market with first-in-class solutions to meet the growing needs of their clients," said Vitalacy CEO and Cofounder Janel Nour-Omid. "This recent innovation improves Vitalacy's suite of products and demonstrates an investment in future development and integration capabilities with the company's offerings."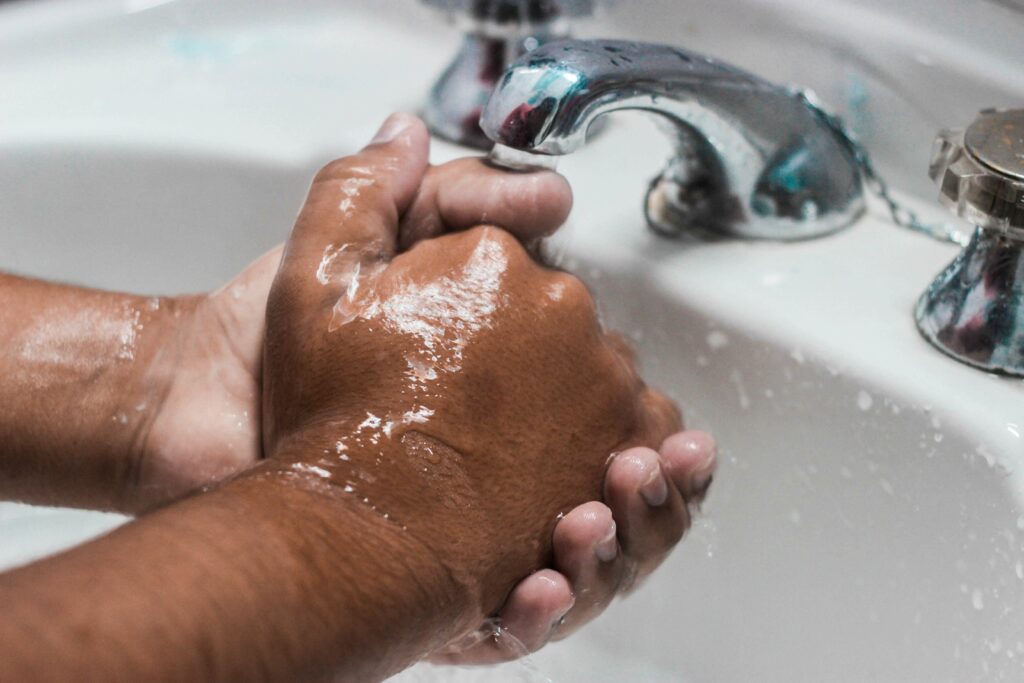 Vitalacy is a health technology company focused on preventing healthcare-acquired infections and conditions with smart sensors and wearables. We use automated technology solutions to improve patient outcomes, protect the workforce, and promote quality and safety measures that save lives. Delivering true and transparent data on compliance offers a powerful and sustainable foundation for healthcare organizations and their patients to thrive.
Request a demo today to learn more.
References
Vitalacy Case Study – St. Mary's Healthcare System for Children. Can improved hand-wash duration lead to zero infections?
Ward A. Barriers to hand hygiene include availability of products, lack of feedback. Infection Control Today, June 14, 2022.