A review of medical research shows that racial and ethnic minorities, as well as individuals living under less-than-optimal socioeconomic conditions, are more likely to be hospitalized with serious medical conditions due to having less access to preventive care and to other socioeconomic factors.
For example, Doshi, et al., 2017, provides proof that racial and ethnic disparities resulted in more than 430,000 excess hospitalizations for chronic disease among non-Hispanic Blacks compared to non-Hispanic Whites over a multi-year period. During the pandemic, racial and ethnic disparities showed again in COVID infection, hospitalization and mortality rates (Mackey, et al., 2021).
Once patients are hospitalized due to these inequalities, does poor hand hygiene compliance contribute to further disparities relating to healthcare-acquired infections (HAIs)? Hand hygiene compliance is recognized by the CDC and World Health Organization as the primary intervention to reduce HAIs.
Disparities in hospitalization can lead to disparities in HAIs
HAIs affect 1 in 31 hospitalized patients – more than 1 million each year – and cause more deaths each year than prostate cancer and breast cancer combined, according to the Centers for Disease Prevention and Control (CDC). Among the most common HAIs are respiratory tract infections (pneumonia), surgical site infections, sepsis, Clostridium difficile infections, and catheter-associated urinary tract infections (CAUTI). In addition, Methicillin-resistant Staphylococcus aureus (MRSA), Pseudomonas aeruginosa and other non-pseudomonal Gram-negative bacteria are the most common causes of healthcare-acquired pneumonia (Abdullah, 2021).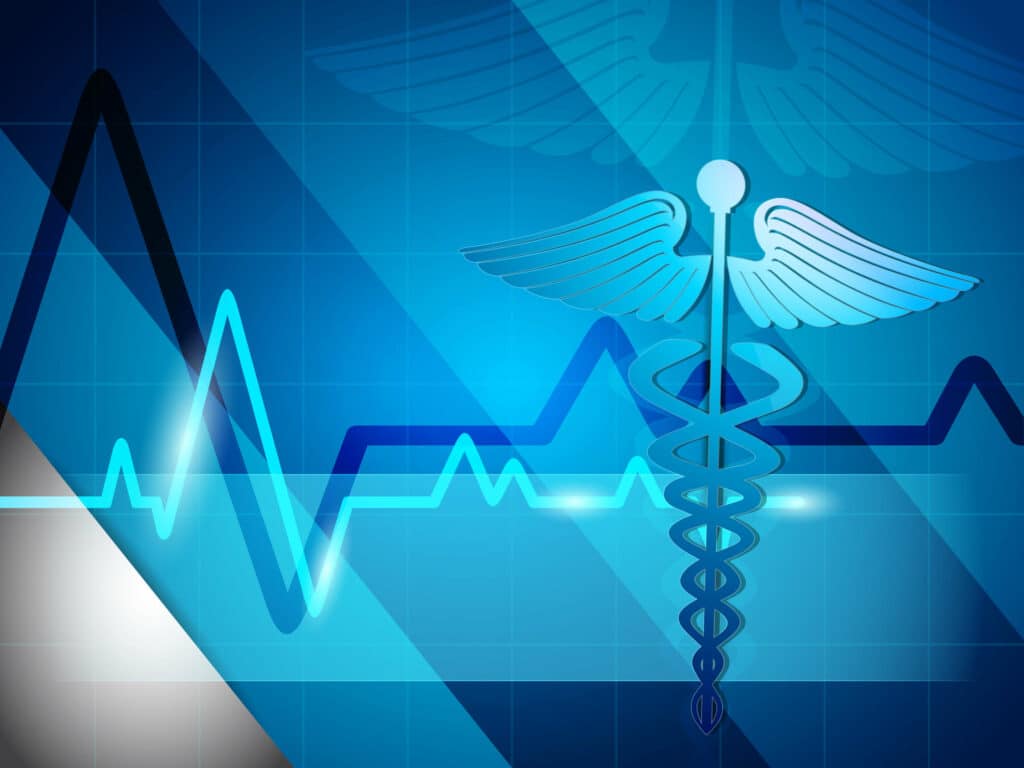 A review of the literature by Chen et al., 2021, identified the presence of racial/ethnic inequities in healthcare-acquired infection (HAI) incidence and outcomes. The results of this review suggest that patients of color experience higher rates of HAIs than their White counterparts. Disparities found include:
Significantly higher rates of CAUTI among Asian and Hispanic patients than among non-Hispanic White patients (5.0% and 4.6% vs. 3.2%, respectively) (Bakullari et al., 2016).
Higher rates of hospital-onset MRSA among Black patients than White patients (6.21 per 100,000 vs. 2.94 per 100,000) (Gualandi, et al., 2018).
Higher mortality (7.4% vs. 7.2%) and severe morbidity (24% vs. 19%) from Clostridium difficile infections among Black patients compared to White patients, despite overall C. difficile incidence being significantly higher among White patients (7.7 per 1,000 vs. 4.9 per 1,000 discharges) (Argamany, et al., 2016).
The review further states that "Inequities in the incidence and outcomes of HAIs among minoritized populations potentially stem from disparities in HAI prevention efforts." Chen et al. take the position that "structural racism in the U.S. healthcare system drives racial and ethnic inequities in health outcome, and "these inequities likely extend to HAI incidence and highlight a need for equity-centric evaluations of HAI prevention efforts."
Pursuing health equity goals will help to reduce HAI disparities
To address these inequities, Chen et al. suggests next steps consistent with what many healthcare organizations across the nation are doing to achieve goals relating to health equity and diversity and inclusion. These steps include teaching healthcare workers how to recognize and mitigate unconscious biases, expanding resources in underserved communities, increasing access to care, and building more diverse and inclusive workforces.
In addition, Chen et al. says the use of innovative technologies can help to mitigate HAI inequities. The authors say that an electronic hand hygiene voice reminder system used by a rural healthcare organization significantly improved hand hygiene within six months and significantly reduced HAIs, as well (Huddleston, et al., 2020).
An advantage of an automated hand hygiene reminder system is its lack of bias – Vitalacy's vibration reminder goes to a wearable on a healthcare worker's wrist at every hand hygiene opportunity, intercepting any unconscious bias the worker may have toward performing hand hygiene in any particular situation. The reminders serve to coach workers to perform optimal hand hygiene at the point of care and strengthen an organization's efforts to reduce HAIs.
There can be no health equity until every hospitalized patient is safe from harm
With emerging infectious agents a continuous concern, hospitals must embed infection prevention and control best practices into the fabric of patient care. At Vitalacy, we are committed to reducing healthcare-acquired infections, falls and other adverse events causing harm to patients during hospitalization. Vitalacy helps hospitals to keep these patients safe by developing automated monitoring solutions that improve hand hygiene among clinical staff, reduce the risk of infection and falls, and improve safety in other ways.
Vitalacy team members develop these solutions within a diverse, equitable and inclusive (DE&I) work environment. Our team members represent DE&I in race, ethnicity, age, gender, religion, education and more. Our team also applies DE&I principles to how we collaborate, allowing employees the freedom to learn from each other, challenge each other, and innovate for the good for our customers. This work culture enables us to adapt to changing circumstances and grow as a company. We look forward to a future in which our team will be as diverse, equitable and inclusive as our customers.
Learn more about the pillars of our company – patient safety; quality; diversity, equity and inclusion, and environmental consciousness
Request a demo today to learn more about Vitalacy's Automated Hand Hygiene Monitoring Solution.
References
Argamany JR, Delgado A, Reveles KR. Clostridium difficile infection health disparities by race among hospitalized adults in the United States, 2001 to 2010. BMC Infectious Disease 2016 Aug 27;16(1):454.
Bakullari A, Metersky ML, Wang Y, Eldridge N, Eckenrode S, Pandolfi MM, Jaser L, Galusha D, Moy E. Racial and ethnic disparities in healthcare-associated infections in the United States, 2009-2011. Infection Control and Hospital Epidemiology 2014 Oct;35 Suppl 3:S10-6.
Centers for Disease Control and Prevention. COVIDView: a weekly surveillance summary of U.S. COVID-19 activity: key updates for week 22, ending May 30, 2020 [Internet]. Atlanta (GA): CDC; 2020 Jun 5 [cited 2020 Jul 15].
Chen J, Khazanchi R, Bearman G, Marcelin JR. Racial/Ethnic Inequities in Healthcare-associated Infections Under the Shadow of Structural Racism: Narrative Review and Call to Action. Current Infectious Disease Reports. 2021;23(10):17.
The COVID Tracking Project. COVID Racial Data Tracker, 2021.
Doshi, R.P., Aseltine, R.H., Sabina, A.B. et al. Racial and Ethnic Disparities in Preventable Hospitalizations for Chronic Disease: Prevalence and Risk Factors. Journal of Racial and Ethnic Health Disparities 4, 1100–1106 (2017).
Gualandi N, Mu Y, Bamberg WM, Dumyati G, Harrison LH, Lesher L, Nadle J, Petit S, Ray SM, Schaffner W, Townes J, McDonald M, See I. Racial Disparities in Invasive Methicillin-resistant Staphylococcus aureus Infections, 2005-2014. Clinical Infectious Disease 2018 Sep 28;67(8):1175-1181. Erratum in: Clinical Infectious Disease 2019 Mar 5;68(6):1070-1071.
Huddleston, L., Bennett, S., & Hermann, C. (2020). A Decade in Trying to Increase Hand Hygiene—Finally Success. Infection Control & Hospital Epidemiology, 41(S1), S93-S94.
Mackey K, et al. Racial and Ethnic Disparities in COVID-19–Related Infections, Hospitalizations, and Deaths: A Systematic Review. Annals of Internal Medicine. 2021;174:362-373
Selden TM & Berdahl TA. COVID-19 And Racial/Ethnic Disparities In Health Risk, Employment, And Household Composition. Health Affairs, July 14, 2020. 39(9):