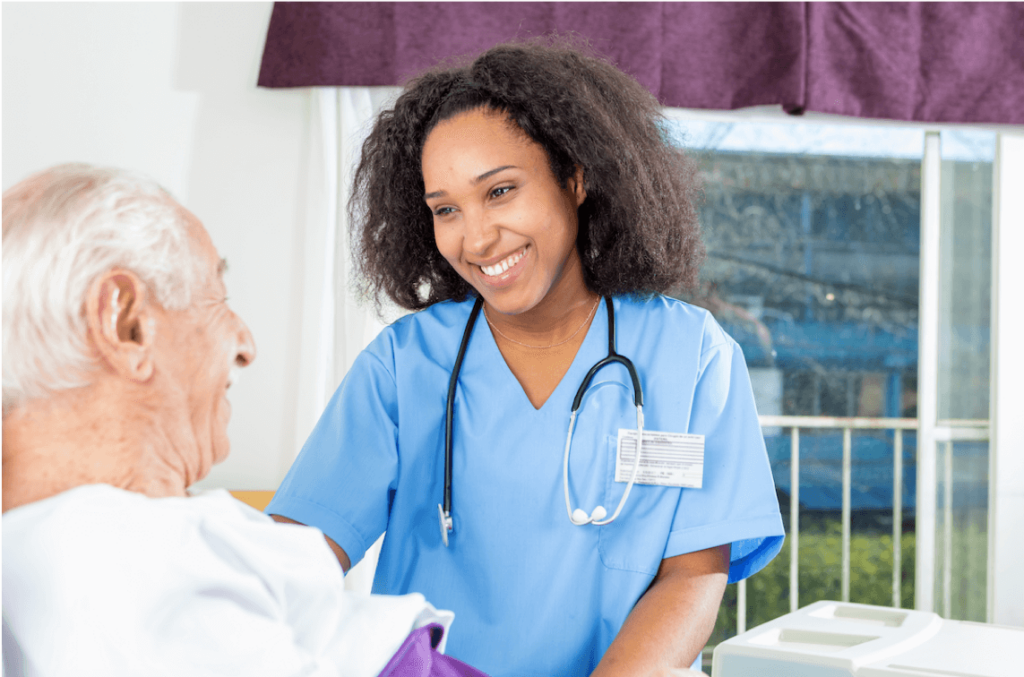 The Joint Commission's annual National Patient Safety Goals articulate clear goals around which organizations can organize to increase their patient safety levels by highlighting specific areas for improvement and providing actions for achieving positive change.
As seen in previous years, high on the 2019 list of patient safety goals is improving the effectiveness of communication among caregivers.
Maximizing effective communication between caregivers is a definite priority. Research has shown that dysfunctional communication between key healthcare professionals is linked to medication errors, preventable patient injury, death, medical malpractice claims, delayed patient care and extended inpatient stays.
While many aspects of caregiver communication need improvement, the Joint Commission's goals are specifically focused on ensuring that critical results of tests and diagnostic procedures – the type that often indicate potentially life-threatening situations – are delivered to the responsible caregiver timely so patients receive prompt and appropriate treatment.
Let's explore why this particular aspect of caregiver communication is so critical to patient safety.
The Scale of the Caregiver Communication Problem
According to a landmark study published in the Journal of the American College of Radiology, medical malpractice payouts for delayed sharing of test results and other communication breakdowns rose more than four-fold between 1991 and 2012, to reach $91 million.
Additionally, a study released in 2016 indicated that communication failures in US hospitals and clinics were, at least, partly responsible for 30 percent of all malpractice claims, and led to 1,744 deaths and $1.7 billion in malpractice costs over five years.
But the problem does not end there.
The Joint Commission has also identified poor caregiver communication as a leading cause of unanticipated events that result in serious patient injury or death (sentinel events). More specifically, it pinpointed poor handover processes as a key cause of communication breakdowns.
It's clear that poor caregiver communication – especially of test and diagnostic procedure results that fall significantly outside normal ranges – can place patients' lives in danger, so how can we best address this?
The Solution to Poor Caregiver Communication
The Joint Commission's 2019 list of patient safety goals recommends a three-pronged approach:
Develop written procedures for managing the critical results of tests and diagnostic procedures that address the following: The definition of critical results of tests and diagnostic procedures; By whom and to whom critical results of tests and diagnostic procedures are reported; The acceptable length of time between the availability and reporting of critical results of tests and diagnostic procedures
Implement the procedures for managing the critical results of tests and diagnostic procedures.
Evaluate the timeliness of reporting the critical results of tests and diagnostic procedures.
Start with Clearly Defined Procedures
Establishing written procedures for managing results reporting is foundational, as poor core understanding often lies at the heart of miscommunication. The only way all caregivers can be crystal clear about what is expected of them is to have a clearly defined protocol defining specific processes and requirements for timely communication every time a critical test or procedure is performed. The written processes will specify a clear pathway for delivering critical results to the correct caregiver in a pre-specified amount of time.
Education of all caregivers will be crucial if this is to be effectively implemented, but hospitals cannot rely on passive dissemination of this information. Instead, management teams must ensure that all caregivers are given practical sessions in which tutors deliver the information and check that it has been completely understood.
Focus on Seamless Implementation
Once written procedures for managing critical test and diagnostic procedure results have been created and communicated to all caregivers, then it's time to focus on implementation.
Given the high volume of patient results handled by hospitals on any given day, technology could be invaluable in this step.
More specifically, hospitals could utilize a closed communication system for critical test results. Such a system could, for example, allow encrypted text alerts to be sent to staff work devices, informing them that a critical result has just been received and requires escalation. Alerts could be re-sent at frequent intervals, ceasing only when the recipient confirms that he or she has received the result. By alerting staff to the arrival of a result without displaying the result itself, full patient confidentiality can be maintained.
End with Reflection and Fine-tuning
Self-reflection is crucial to the efficacy and longevity of any new process. With this in mind, it is important for hospitals to assess the timeliness of reporting of patient results at regular intervals and adjust their processes accordingly. This interval could be monthly, bi-monthly or quarterly, depending on the hospital's resources. Regardless of the interval chosen, the key factor is that enough time is allowed for the changes made to be reflected in patient outcomes and for hospital management to adjust existing protocols based on the results observed.
The Road Ahead
As we approach a new year with newly updated National Patient Safety Goals, hospitals across the country are well positioned to prioritize patient safety by reflecting on their current caregiver communication protocols.
There is no doubt that overhauling caregiver communication is a big task to handle all at once. However, breaking it into bite-sized chunks, such as focusing on strategies for sharing and receiving critical test results, is a manageable way to start.
Lauretta Ihonor is a medical doctor and health journalist. She is based in London, UK and specializes in writing about medical technology and general medicine. She has worked for CNN International, BBC and Sky News.
Request a demo of Vitalacy's Automated Hand Hygiene Monitoring Solution today!
References